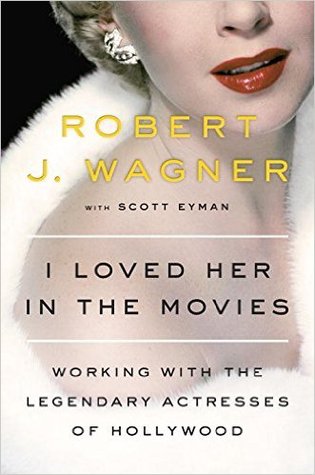 Film and television actor and New York Times bestselling author Robert Wagner's memoir of the great women movie stars he has known. —Viking, 2016
Book Review:
I Loved Her in the Movies is Wagner's tribute to Hollywood's leading ladies of the '30s to the '80s. He tells of his personal and professional interactions with actress such as Sophia Loren, Elizabeth Taylor, and more, as casually as if talking about Karen in accounting.  He confirms and dispels rumors of affairs, diva and manic behavior, and who was an alcoholic.
Other than a brief mention of the casting couch, wage disparity, and ageism that put actresses at a disadvantage, Wagner does not comment on the long-standing abusive behavior that unbeknownst to him would lead to the 2018 #metoo movement.  Nor does he acknowledge Hollywood's lack of diversity, making the memoir a lighthearted love letter to the women of Hollywood.  —Borrow it.