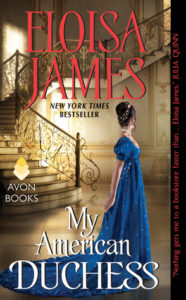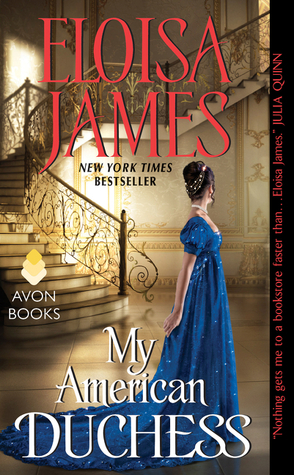 The arrogant Duke of Trent intends to marry a well-bred Englishwoman. The last woman he would ever consider marrying is the adventuresome Merry Pelford – an American heiress who has infamously jilted two fiancés. 
But after one provocative encounter with the captivating Merry, Trent desires her more than any woman he has ever met. He is determined to have her as his wife, no matter what it takes. And Trent is a man who always gets what he wants.
The problem is, Merry is already betrothed, and the former runaway bride has vowed to make it all the way to the altar. As honor clashes with irresistible passion, Trent realizes the stakes are higher than anyone could have imagined. In his battle to save Merry and win her heart, one thing becomes clear: All is fair in love and war. — Avon, 2016
Book Review:
Merry Pelford is independently wealthy, smart, funny, and busty.  You more than understand the Duke of Trent's instant infatuation.  Trent's burly physic, annoyance with polite society, (although I don't know how insulting Merry and America at every chance makes the English 'polite', but it does give the opportunity for a great lesson on how to deal with bullies) and love of Merry's directness and wit, makes the attraction mutual, despite Merry being engaged to her third suitor.  Between her past engagements and intelligence, you would think Merry would be a bit more cautious or at the least do a thorough background check before agreeing to another engagement, but no.  Putting Merry in the bind of breaking yet another engagement and being socially ruined in America and England or living the rest of her life in a loveless marriage.
The steamy sex scenes of the third act smooth over the drama of Merry's wedding day and her spouse's refusal to love her, despite moving hell and high water to have her, and makes the story overall enjoyable. –(High) Borrow it