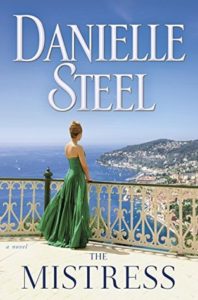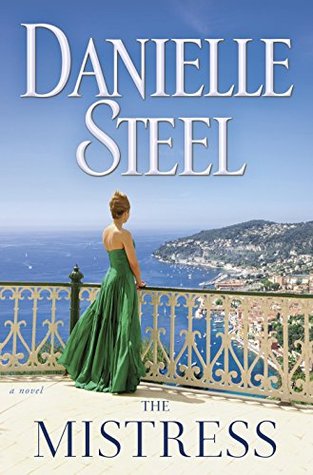 Natasha Leonova's  job is to keep Vladimir Stanislas happy, ask no questions, and be discreet. She knows her place, and the rules. She feels fortunate to be spoiled and protected, and is careful not to dwell on Vladimir's ruthlessness or the deadly circles he moves in. 
Theo Luca is the son of a brilliant, world famous, and difficult artist, Lorenzo Luca, who left his wife and son with a fortune in artwork they refuse to sell. Lorenzo's widow, Maylis, has transformed their home in St. Paul de Vence into a celebrated restaurant decorated with her late husband's paintings, and treats it as a museum. There, on a warm June evening, Theo first encounters Natasha, the most exquisite woman he has ever seen. And there, Vladimir lays eyes on Luca's artwork. Two dangerous obsessions begin.
— Delacorte Press, 2017
Book Review: 
The entire story is all tell, no show, no inferring, no voice.  Even the limited stilted dialogue adds nothing, but a reverberation of what the narration already said. And the narration can't even keep it's story straigt.  Vladmir is this grand master of business, known around the world, but he needs a referral to get a table for dinner?  Vladmir never cheats on Natasha…oh except when out with business associates. Huh?!
Opportunities to create character for the one dimensional cast is passed up again and again.  Natasha only knows extreme poverty and extreme wealth.  Seeing her struggle when she finally gets her independence would have been very interesting. What's a good price for an apartment? What am I going to do with my time?  Should just go back to my old life?  Those conflicts are all brushed aside easily and great opportunities for character development in the face of uncertainty is lost.  Where her moral compass comes from and how she so easily recovered from her entire life turning up side down, never explained.
Natasha's lack of development makes it hard to understand Theo's infatuation with her outside of her beauty.  Theo's struggle to find romantic compatibility with a slew of other woman is also not explored.
The Mistress is a long winded outline for a grander novel I would love to read when the holes are filled in. –Borrow It