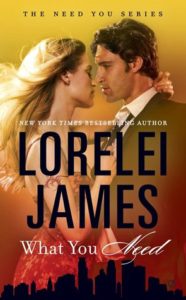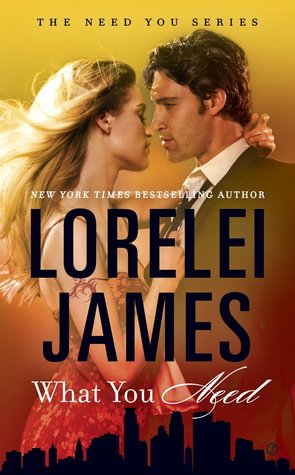 The Lund family name is synonymous with wealth and power in Minneapolis-St. Paul. As the CFO of Lund Industries, Brady Lund is the poster child for responsibility. But eighty-hour work weeks leave him little time for a life. His brother and cousins stage an intervention and drag him to a seedy nightclub . . . where he sees her: the buttoned-up blonde from the office who's starred in his fantasies for months. 
Lennox Greene is a woman with a rebellious past, which she conceals beneath her conservative clothes. She knows flirting with her sexy-but all-business boss during working hours is a bad idea. So when Brady shows up at her favorite dive bar and catches her cutting loose, she throws caution aside and dares him to do the same. 
After sparks fly, Brady finds that keeping his hands off Lennox during office hours is harder than expected. Though she makes him feel alive for the first time in years, part of him wonders if she's just using him to get ahead. And Lennox must figure out whether Brady wants her for the accomplished woman she is—or the bad girl she was.—LJLA,LLC;2014
Book Review:
What You Need switches between the prospective of Lennox Greene; the reformed bad girl, and Brady Lund; the uptight CFO. Or so he says. When the story comes from Brady's point of view, we are repeatedly told that he is a loner and has always been awkward.  To a point that his family has an intervention, confronting him on his anti-social, workaholic behavior. But as soon as he comes in contact with Lennox, he is as smooth as Issac Hayes. He says all the right things and is very forward with Lennox about his intentions for her. He is suave. Planning exciting dates, dancing the tango and whisking her off to grand locations. But he's boring and awkward?
The conflicts highlighted in the synopsis are completely ignored. Replaced with some cliche blown out of proportion misunderstanding. Instead of focusing on fleshing out Lennox's personal struggle with turning her back on her past life and living the present one she has created for herself. Or the Lund Family's concern that Lennox is out for Brady's money. The idea that Brady is only dating Lennox to shock and wow his family by dating a non-traditional woman, isn't even hinted at and would have added the interesting drama this story sorely needed.
Fans of Lorelei James' Blacktop Cowboys or Mastered Series may be left wanting, since this is a romance. So it lacks the steamy erotic scenes fans of James previous work are use to. It also lacks consistent characters and well thought out conflicts.–(Low) Borrow it!