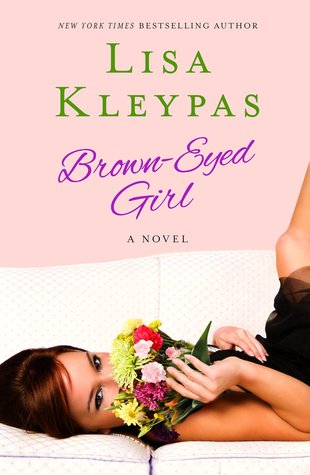 Romance
Brown-Eyed Girl (The Travises #4) by Lisa Kleypas
Wedding planner Avery Crosslin may be a rising star in Houston society, but she doesn't believe in love–at least not for herself. When she meets wealthy bachelor Joe Travis, she has no intention of letting him sweep her off her feet. But Joe is a man who goes after what he wants, and Avery can't resist the temptation of a sexy southern charmer.
                                                                               — Piatkus;2015
Book Review:
Avery's history with men has given her good reason to be hesitant about starting a relationship with Joe, let alone anyone. That doesn't give her a good reason to be rude and patronizing to him. "Oh you're one of those Travises?" or "You're clearly a player.", and other condescending remarks. In addition to being rude, Avery's actions don't match her words. She tells Joe there is no chance of a relationship between them, even petulantly tells him that she wouldn't touch him with a 10-foot pole, but then pouts when he doesn't call and is confused why he won't kiss her.
I would call Joe a pathetic idiot for chasing after Avery, after she states from the start that she didn't want him and even if she did, her idea of a relationship is ships passing in the night, and not the real partnership Joe wants.  But she picks up the phone when he calls for long late-night conversations, helps him with his work when he asks, and lets him feel up on her and kiss her. Making Avery seem like she's just playing hard to get, a game Joe doesn't seem to mind playing.
(Heavy sigh) I tried to fight it, but I have no choice but to call Joe a pathetic idiot. Watching him chase Avery and her insult him, and push him away just to pout when he pulls back made the whole relationship tedious and angering and the characters unendearing and hard to root for. It's even more infuriating when Avery falls into a relationship with Joe with no preamble, self-realization, or come to Jesus moment to explain her change of heart.   It isn't until her work threatens to seriously interfere with her personal life and force her to make some cutting sacrifices, do we get the life lesson of the importance of opening your heart to love and blah, blah, blah. Which perfectly describes this story, blah. – Low Borrow it