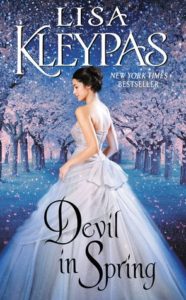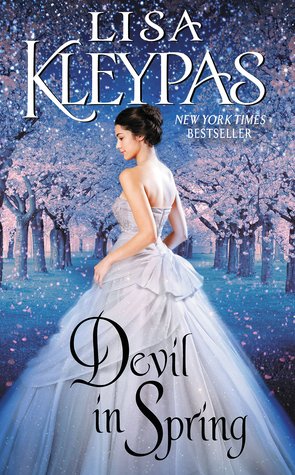 Most debutantes dream of finding a husband. Lady Pandora Ravenel has different plans. The ambitious young beauty would much rather stay at home and plot out her new board game business than take part in the London Season. But one night at a glittering society ball, she's ensnared in a scandal with a wickedly handsome stranger. 
After years of evading marital traps with ease, Gabriel, Lord St. Vincent, has finally been caught by a rebellious girl who couldn't be less suitable. In fact, she wants nothing to do with him. But Gabriel finds the high-spirited Pandora irresistible. He'll do whatever it takes to possess her, even if their marriage of convenience turns out to be the devil's own bargain. -Avon;2017
Book Review:
Pandora's need for independence, refusal to obey any man and vivid imagination, makes her a character you can't help but fall in love with. As the male protagonist, Lord Gabriel St. Vincent found out for himself. St. Vincent's acceptance of Pandora and his desire to respect her wishes for independence, will have you screaming for her to soften her stance and just marry the man already! Pandora's curiosity and adventurous nature make for some pearl grabbing scandalous sex scenes.  That same temperament puts Pandora directly in harm's way as well as helps her to save the day.
Which this book did for me, by looking past the romance of marriage to point out the real world ramifications of marriage for women in the Victorian area.  That they become the property of their husbands with no rights of their own. And by breaking the monotony of damsels in distress or unworldly wasps in need of a man's protection.  Or annoyingly contrarian female leads who would have been better off left to spinsterhood. -(Low) Buy it!