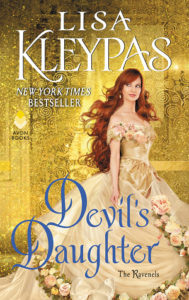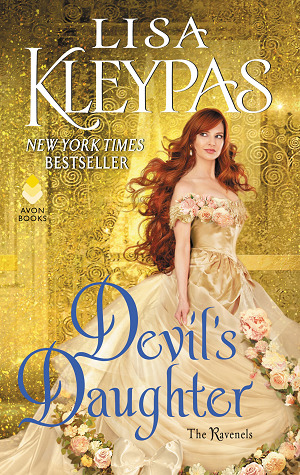 Although beautiful young widow Phoebe, Lady Clare, has never met West Ravenel, she knows one thing for certain: he's a mean, rotten bully. Back in boarding school, he made her late husband's life a misery, and she'll never forgive him for it. But when Phoebe attends a family wedding, she encounters a dashing and impossibly charming stranger who sends a fire-and-ice jolt of attraction through her. And then he introduces himself…as none other than West Ravenel. Avon, 2019
Book Review:
The witty repartee, steamy sex scenes and a man reluctant to marry, continue in the 5th installment of The Ravenels series.   This time around West Ravenel is reluctant to marry because his scandalous past transgressions could socially ruin the widow, Lady Phoebe St.Clare.  Had any of those transgressions,  a confrontation by a husband who's wife West had slept with, or a barring from a  soiree because of his past disgraceful behavior, it would have added some real stakes and some rationality to West's fears.  The lack of reciprocation just made West's 'woe is me' act a tad tedious and drawn out.
Other than Kleypas' formulaic chemistry, you root for the couple because Phoebe would probably loose her son's inheritance without West's guidance. Well not every heroine can be Pandora Ravenel.  –(High) Borrow.